Shadowtail Kennels
Byron & Lori Melton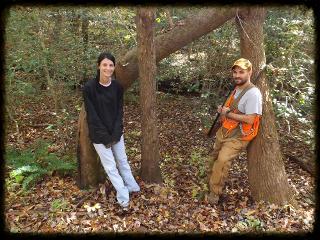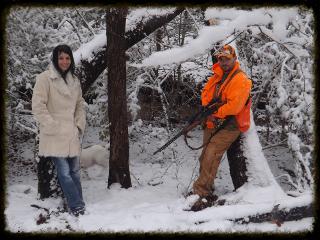 Hello, my name is Byron Melton. I am a veteran and an avid outdoorsman who enjoys nothing more in this world than his family and squirrel hunting with Mountain Feist dogs. Our family is very serious about our love for the natural world and everything in it. We all put forth great effort in raising, training, hunting, and caring for our Appalachian Mountain Feist dogs. Watching these dogs progress into their own unique breed over the generations is a passion that our family shares proudly. I have owned and handled several working breeds over the course of my life but none has left an impression on my being like the Mountain Feist Squirrel Dog.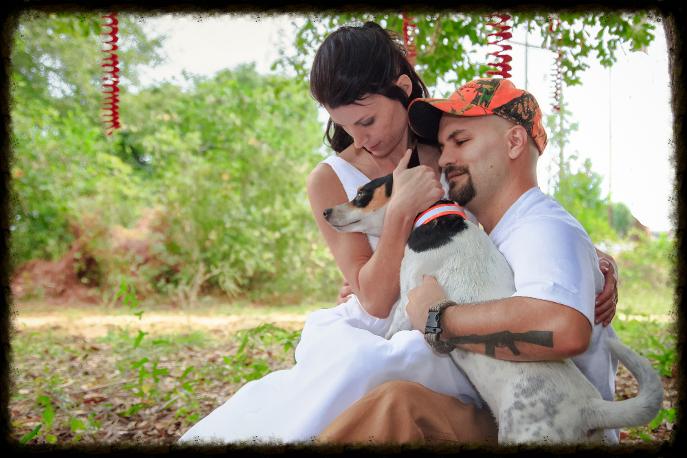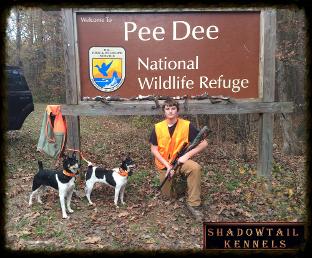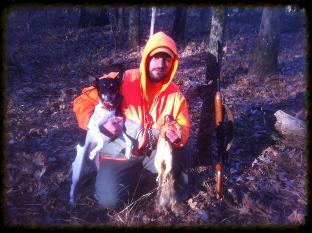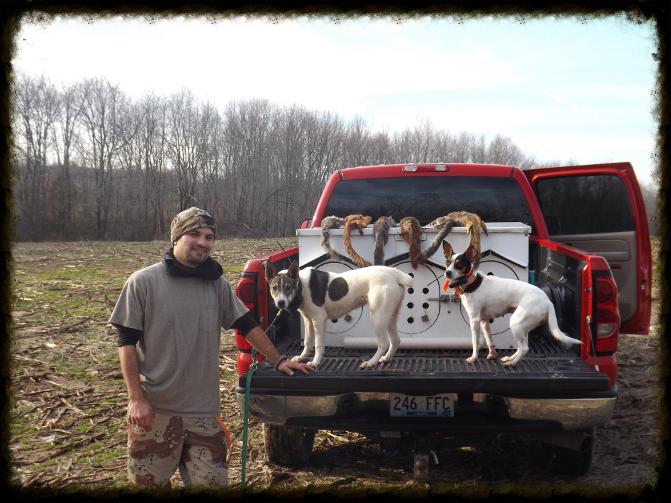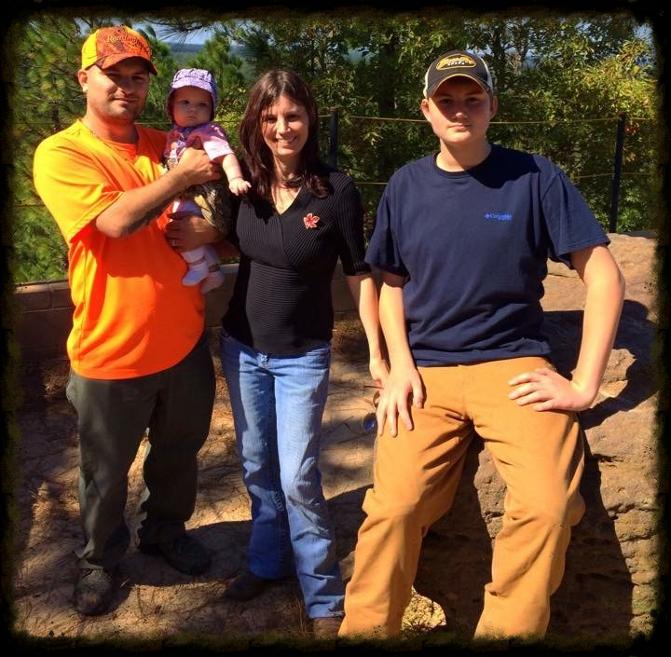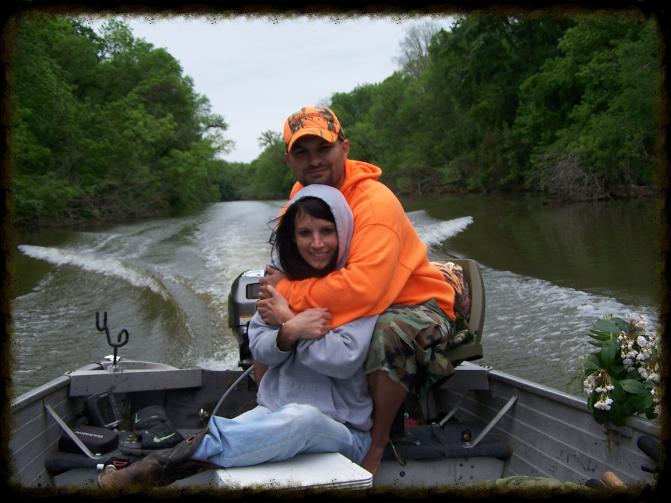 As was said, I have always loved to squirrel hunt my entire life but I had no knowledge of the Mountain Feist Dog. I had handled various Coonhounds, Cur breeds, Terrier breeds, and hearding dogs but the existence of the Mountain Feist dog eluded me until 2009 when I came across my ole Angler dog. My life and the manner in which I hunted squirrel was forever changed from that day forward and there has been no looking back ever since.
I was born and raised in Rockingham, NC along the banks of the Great Pee Dee River. Some of my earliest memories are composed of catfishing or squirrel hunting on the river. These have always been two of my most cherished past times. I am a very lucky man to be able to share these memories and our way of life with my family in today's world. Some family traditions are too precious to let slip away with the tides of modern life.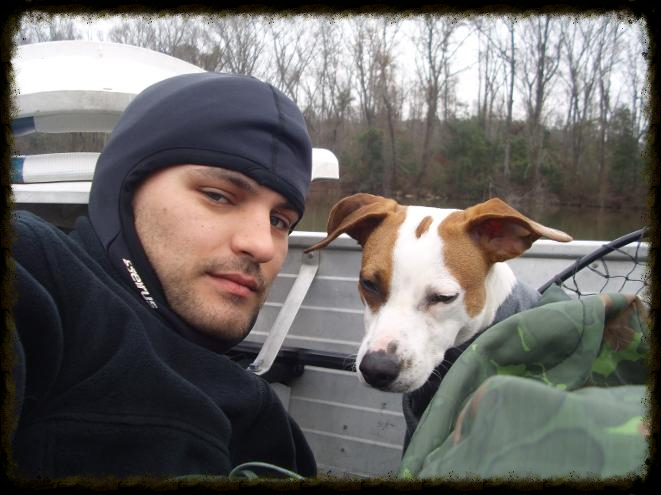 I spend a large part of my daily life handling and working with our squirrel dogs. We became an NKC licensed kennel early on in 2013 and both my wife and I serve as breed inspectors of the Mountain Feist dog for the National Kennel Club. I greatly enjoy working with our dogs and we put countless hours into each dog in our kennel. Each Feist dog I hunt has a different hunting style, appearance, range, and different traits that I find desirable in a squirrel dog.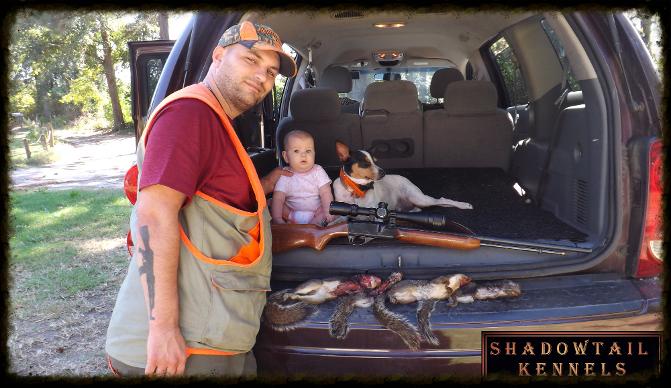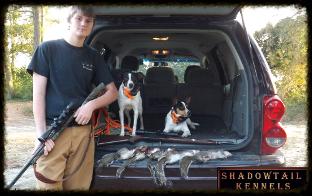 Please feel free to contact me if you need information, need to have a dog inspected or registered, or just want to talk squirrel dogs. I am always willing to help anyone interest in squirrel hunting with Mountain Feist Dogs. Thank you for taking the time to check out Shadowtail Kennels! As always, we welcome anyone interested in squirrel hunting with these dogs to contact us and hopefully we'll have you hunting one of these fine dogs in the future!
Thank you,
Byron & Lori Melton